Join us for Church Online!
We have made the difficult decision to close our doors for gathered worship for the time being. With this mandate from our health officials and the State of Emergency being called, we did want to be in compliance with our provincial government, as well as being a good witness to our neighbours.
Though our doors may be closed for Sundays, we very much intend to continue worshiping and growing together and would love to have you join us. Join us online on each Sunday at 10:00am for live streamed services.

Click here for more details on our online services
July 23 "Drive-In" Service & Congregational Meeting
A special congregational meeting has been scheduled for August 23rd. In order to comply with social distancing requirements, the "Drive In" service will consist of Grace Church congregants attending Church on August 23rd, being assigned a space in the parking lot and tuning in to the Service and the Special Meeting, being broadcast on their car radio while they stay safe in their cars.

You can find more information, including how to register here.

Please read the attached document (here) for details on this upcoming meeting.
Alpha Online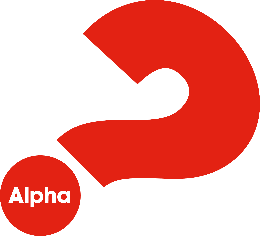 We believe that everyone should have the opportunity to ask the big questions of life. Questions like…
What is my purpose? What happens when I die? Why is there suffering?

Alpha is a chance to ask these big questions and explore the Christian faith in a fun, non-pressured environment. Click here for MORE INFORMATION