"Drive-In" Service - This Sunday
In addition to our regular online services, we will be holding periodic "Drive-In" Services In order to comply with social distancing requirements, the Drive-In service will consist of Grace Church congregants and guests attending Church, being assigned a space in the parking lot and tuning in to the Service which will be broadcast on their car radio while they stay safe in their cars.
When you register, while it asks for the name of your household and how many, we're really registering your parking space, and we do not need to know everyone who is in your vehicle. We trust the people in your vehicle are in your "bubble" and that you are maintaining safe practices as prescribed by the city and province
You can find more information, including how to register here.
Alpha Online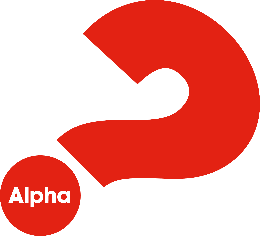 We believe that everyone should have the opportunity to ask the big questions of life. Questions like…
What is my purpose? What happens when I die? Why is there suffering?

Alpha is a chance to ask these big questions and explore the Christian faith in a fun, non-pressured environment. Click here for MORE INFORMATION